Moringa, sometimes described as the "miracle tree," "drumstick tree," or "horseradish tree," has small, rounded leaves that are packed with
an incredible amount of nutrition: protein, calcium, beta-carotene, vitamin C, potassium… you name it, moringa's got it.
A Rich Nutritional Profile: One hundred grams of dry moringa leaf contains: 9 times the protein of yogurt, 10 times the vitamin A of carrots, 15 times the potassium of bananas, 17 times the calcium of milk, 12 times the vitamin C of oranges, 25 times the iron of spinach.
Antioxidants Galore. Moringa leaves are rich in antioxidants, including vitamin C, beta-carotene, quercetin, and chlorogenic acid. The latter, chlorogenic acid, has been shown to slow cells' absorption of sugar and animal studies have found it to lower blood sugar levels.
Lower Blood Sugar Levels. Moringa appears to have anti-diabetic effects, likely due to
beneficial plant compounds contained in the leaves, including isothiocyanates. One study found women who took seven grams of moringa leaf powder daily for three months reduced their fasting blood sugar levels by 13.5 percent.
Reduce Inflammation. The isothiocyanates, flavonoids, and phenolic acids in moringa leaves, pods, and seeds also have anti-inflammatory properties.
---
Moringa is known by over 100 names in different languages around the world. This easy-to-grow tropical plant species comes packed with over 90 protective compounds, including isothiocyanates, flavonoids and phenolic acids. Here are the top six proven moringa benefits to show that nickname is well-deserved.
Provides Antioxidants and Anti-Inflammatory Compounds. Moringa contains a mix of essential amino acids (the building blocks of proteins), carotenoid phytonutrients (the same kinds found in plants like carrots and tomatoes), antioxidants such as quercetin, and natural antibacterial compounds that work in the same way as many anti-inflammatory drugs.
Balances Hormones and Slows the Effects of Aging. A 2014 study tested the effects of moringa along with amaranth leaves on levels of inflammation and oxidative stress in menopausal adult women. Results showed these plants have therapeutic potential for helping to prevent complications due to aging and natural hormonal changes.
Helps Improve Digestive Health. Due to its anti-inflammatory properties, moringa has been used in ancient systems of medicine such as Ayurveda to prevent or treat stomach ulcers, liver disease, kidney damage, fungal or yeast infections (such as candida), digestive complaints, and infections.
---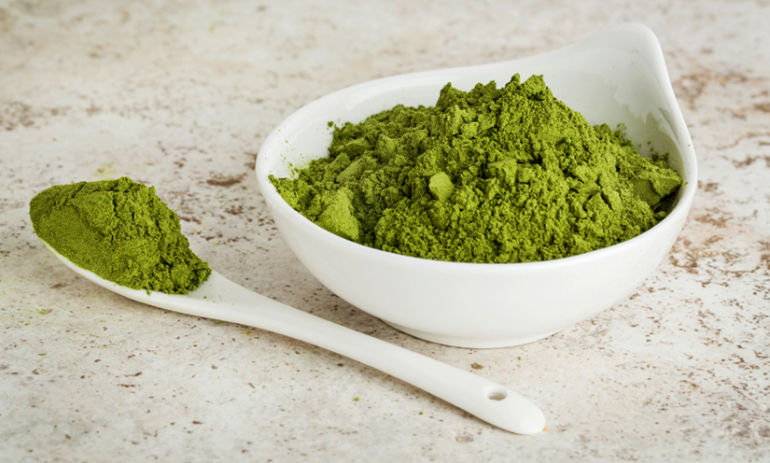 Moringa has become popular as a leaf powder supplement, although the pods, roots, bark, flowers, seeds, and fruits are also edible. It's used as a traditional remedy for many ailments, and here are 10 scientifically backed benefits of consuming it:
It's nutrient-packed. Moringa is rich in vitamins, minerals, and amino acids. It contains significant amounts of vitamins A, C, and E; calcium; potassium; and protein.
It fights free radicals. Antioxidants fight free radicals, molecules that cause oxidative stress, cell damage, and inflammation.
It fights inflammation. Moringa reduces inflammation by suppressing inflammatory enzymes and proteins in the body, and moringa leaf concentrate can significantly lower inflammation in the cells.
It protects the cardiovascular system. Moringa leaf powder has heart-healthy benefits, particularly in blood lipid control, the prevention of plaque formation in the arteries, and reduced cholesterol levels.
---
Moringa contains numerous powerful anti-cancer compounds such as kaempferol, rhamnetin and isoquercetin. Now, researchers are discovering that Moringa has anti-cancer potential with positive results so far against ovarian cancer, liver cancer, lung cancer, and melanoma in lab tests.
Please note that it's a long way before Moringa can be claimed as a cancer cure, but this kind of study is important because it indicates the potential for a starting point for a medicine of the future.
You can get moringa products from a company called Kuli Kuli Foods; this company is a fair trade, small-scale farming cooperative in Ghana and Haiti.
You can also find moringa plant products, some of which are excellent in soup and curry dishes, at a South-Indian grocery store or a grocery store that caters to South-Indian cuisine.
---
http://www.youtube.com/watch?v=USnUEymf–0&vol=0&width=400&height=400